Finland Lakeside Cottages

SUOMI-HOLIDAY OY | +358 45 8557055 | booking@suomi-holiday.com
Finland lakeside cottage holidays is a way to relax, enjoy nature and silence, have a time with family and friends.
Why choose a holiday cottage here:
• We've visited most popular lakeside cottages and made
more then 100 cottage video-reviews
with aerial views and panoramas.
•
Suomi-Holiday Oy
is based in Finland and our experts are happy to
give an advice how to choose best cottage
and plan a cottage holidays depending the places, season and wishes.
• We are working with requests from 11am to 11pm, every day.
ROMANTIC LAKESIDE COTTAGE IN FINLAND
Lakeside holiday cottage with tower and great lake view! Many design items at the cottage. French country style. Guests like this place for silence and nature, clear water and air, fishing opportunities.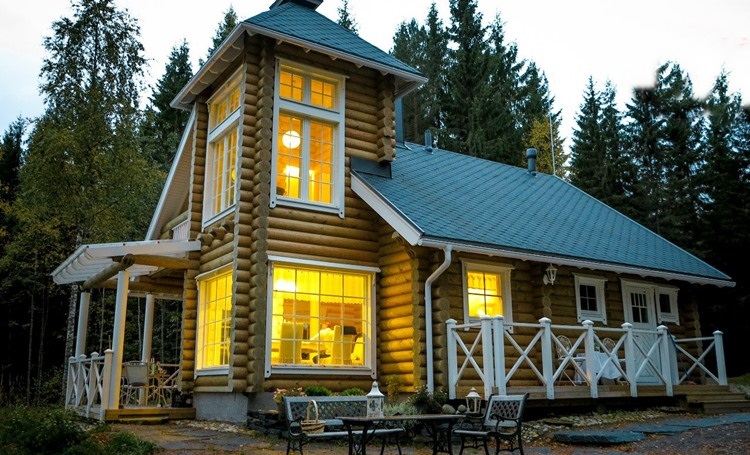 Lakeland cottages in Finland
Finnish LakeLand is the most popular recreation area in Finland. Majority of holiday cabins and summer cottages are located here. Holiday homes are located lakeside (20-50 m wrom water). Private lake shore, pier, rowing boat is a must for each holidays cottage here.

Take a look at our featured holiday cottages selection with video below. There are some modern lakeside cottages, traditional Finnish log cabins, luxury summer villas for hire.

If you need advice what cottage to choose, or list of all available cottages for your dates, take a contact with us.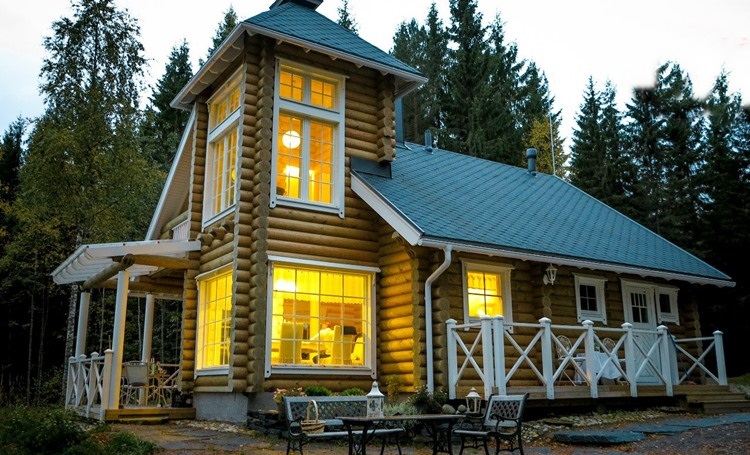 Cottage for 5+2 persons. 2 bed-rooms.
Cottage with lake view. Large Puruvesi lake. Fishing and paddling opportunities.
PHOTO, INFO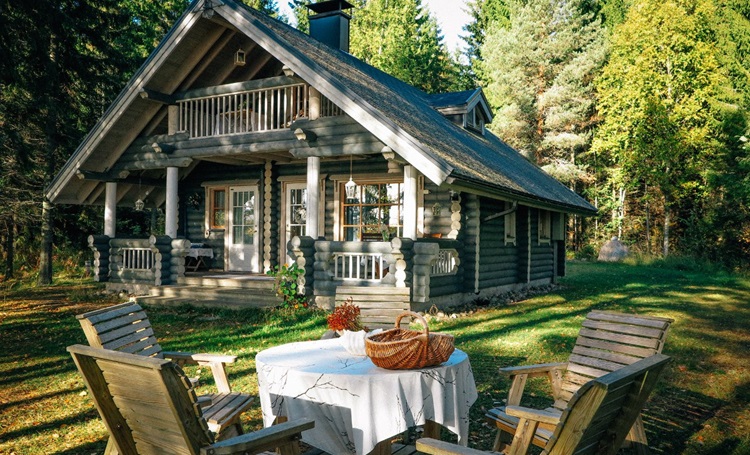 Cottage for 3+2 persons. 1 bed-room and loft.
Summer cottage by the Puruvesi Lake, Saimaa lake area. Cottage is suitable for 1 family.
PHOTO, INFO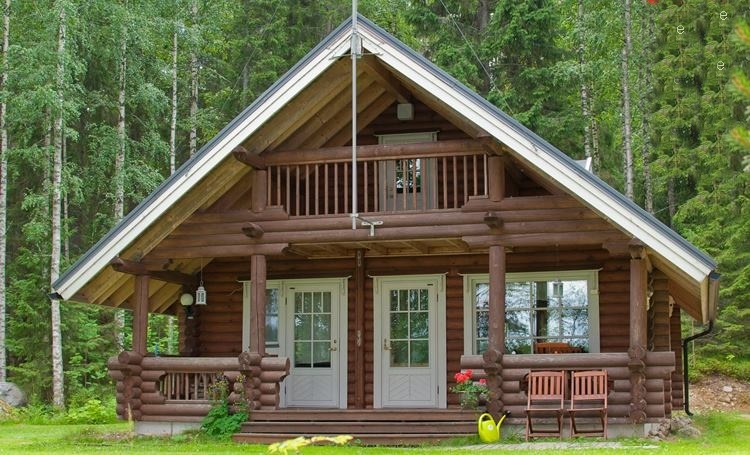 Cottage for 3+2 persons. 1 bed-room and loft.
Cottage is suitable for family with kids. Lakeside, boat, pier.
PHOTO, INFO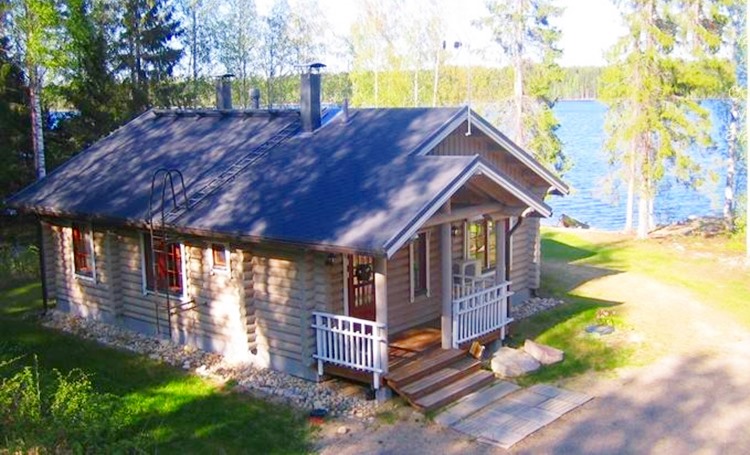 Cottage for 4+2 persons. 2 bed-rooms.
Log cottage by the lake for 1-2 families. Forest around. Paddling and hiking tracks.
PHOTO, INFO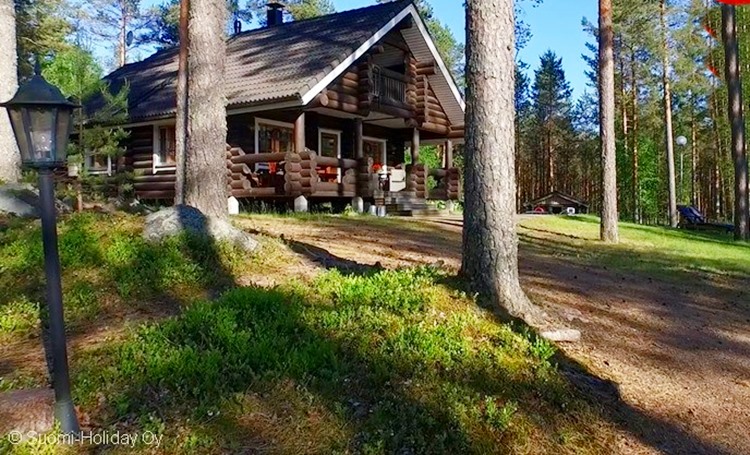 Cottage for 6+2 persons. 3 bed-rooms and loft.
Lake with great fishing. No neighbour near.
Wood heated lakeside sauna. Motor boat for rent.
PHOTO, INFO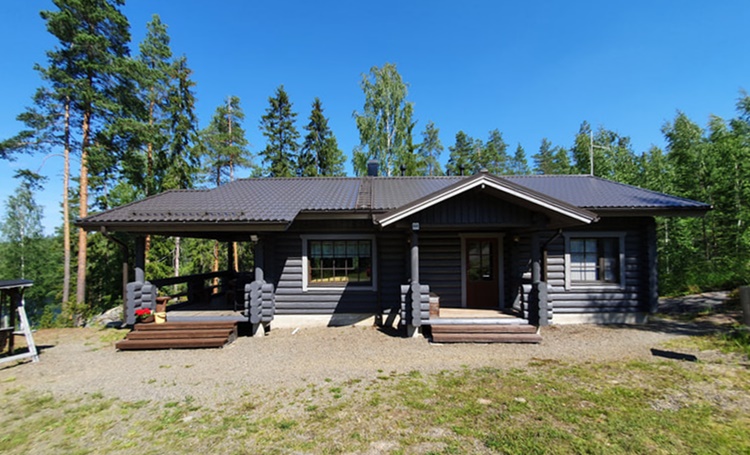 Cottage for 4+2 persons. 2 bed-rooms.
Log cottage by Saimaa lake. Separate wood-heated sauna. Motor for rent. Paddling opportunities.
PHOTO, INFO
QUICK REQUEST FOR HOLIDAY COTTAGE IN FINLAND
We'll send you list of available cottages within 1-3h and advices/cottage reviews.
You can ask us questions, many questions!
SUMMER LAKESIDE HOLIDAYS IN FINLAND
SUMMER WEATHER IN FINLAND:

Summer temperatures in Finland +15°C – +30°C.
Water temperatures in July/small lakes up to +24 +25°C.
Summer in Finland is about 100 days.
The warmest month - July.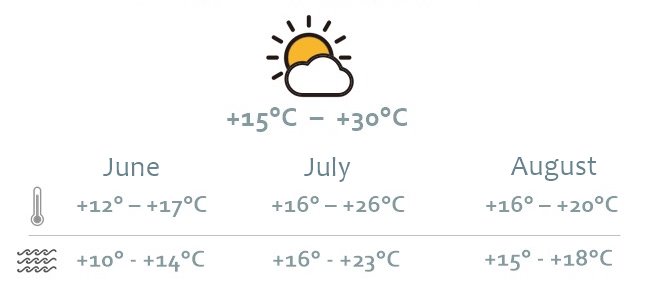 WHERE TO GO FOR COTTAGE HOLIDAYS:

* LakeLand area of Finland between Imatra, Lappeenranta, Mikkeli, Savonlinna (cottages by lakes Saimaa, Puruvesi, Simpelejarvi and other).
* July is best season for Turku Archipelago and sea coast of Finland.
* Lake areas near Helsinki - Tampere - Jyvaskyla - Lahti - Kouvola.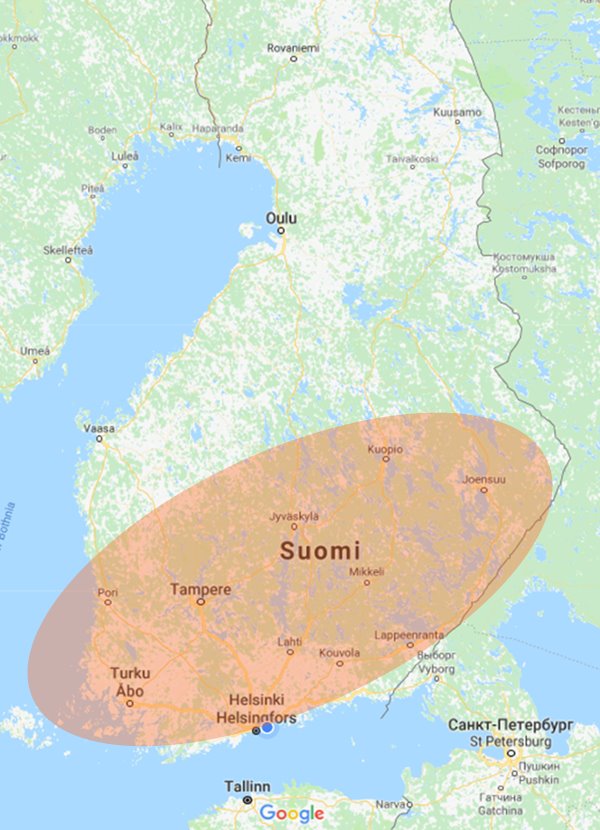 LAKESIDE COTTAGES RENTAL PRICES IN FINLAND:

From 490ˆ/week in July for cottage like this for 2-3 persons with facilities, by the lake, in Central Finland.

STILL HAVE A QUESTION OR NEED AN ADVICE? Contact us: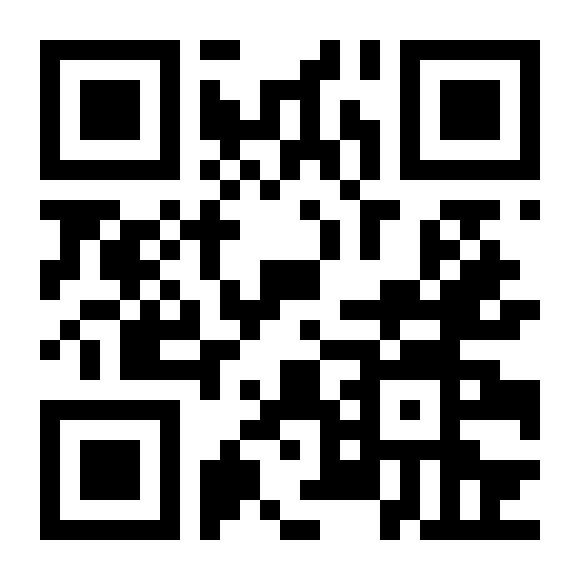 Viber: 358 45 8557055
WhatsAPP: +358 45 8557055
WhatsAPP: +358 45 8557055
SUOMI-HOLIDAY OY | +358 45 8557055 | booking@suomi-holiday.com